»

FAE Wonderland Size Back Issue Bundle (issues 15-40)*
FAE Wonderland Size Back Issue Bundle (issues 15-40)*
Complete the larger format missing issues from your FAE Magazine collection with the 'wonderland' back issue bundle.
£75.00 now £42.00
You save £33.00 (44%)!
All of the 'wonderland' limited edition back issues to treasure forever :-) From issue 15 FAE Magazine grew from pixie size (B5) to wonderland size (A4) over night! You can order all these 'wonderland' size issues in one bundle and make a saving too!
Note* Except FAE issues 15, 17, 20, 21 25, 27, 30, 34 & 36 which have sold out
To complete your FAE back issues you can also order the smaller format 'pixie' size magazines in a bundle too, click here to order.
Details:

A bundle of the A4 size FAE magazines. Issues 16,18,19, 22, 23,24,26,28,29,31,32,33,35,37,38,39,40
Related Products
Worldwide Delivery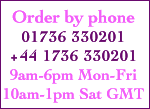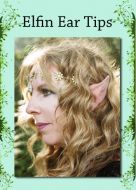 £5.00
£3.50