»

FAE Wonderland Size Back Issue Bundle (issues 15-40)*
FAE Wonderland Size Back Issue Bundle (issues 15-40)*
Complete the larger format missing issues from your FAE Magazine collection with the 'wonderland' back issue bundle.
£75.00 now £40.00
You save £35.00 (47%)!
All of the 'wonderland' limited edition back issues to treasure forever :-) From issue 15 FAE Magazine grew from pixie size (B5) to wonderland size (A4) over night! You can order all these 'wonderland' size issues in one bundle and make a saving too!
Note* Except FAE issues 15, 17, 20, 21 25, 26, 27, 30, 32, 34, 36, 41 which have sold out
To complete your FAE back issues you can also order the smaller format 'pixie' size magazines in a bundle too, click here to order.
Details:

A bundle of the A4 size FAE magazines. Issues 16,18,19, 22, 23,24,28,29,31,33,35,37,38,39,40
Related Products
Worldwide Delivery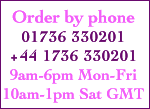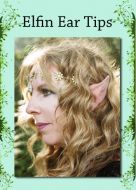 £5.00
£3.50