» Oracles
»

The Alice Tarot — Standard deck
The Alice Tarot — Standard deck
The Alice Tarot standard edition has been printed in a small run 2500 only and is available from a very few specialist retailers. It will not be produced as a mass-market deck (either now or in the future) and it will not be available via mass-market sellers such as Amazon and chain bookstores.
£75.00
78 fully illustrated cards, 128 * 78 mm (about 5 * 3 inches) plus an "extra" card, The Lovers, and a title card (80 cards in all).
Metallic ink overlay.
Printed on high quality playing card stock with a carbon inner layer to protect against bending and creasing.
Lightly varnished for durability without a plastic feeling.
Sturdy hinged box for long-term storage.
Booklet with meanings and guide for use.
"The standard sized deck was printed and published in a short run of 2500, so in that sense, it is limited. However, it is not signed and numbered and we may at some time in the future do a second printing of this deck. If this happens, it will be in several years time and it will also be a small run and considerably changed to protect the uniqueness of the first edition. We will NOT sell the rights to this deck to a mass production publisher (we've already turned down offers and will continue to do so) and we will not bring out the deck in a mass market version ourselves.
We may license the deck in a short run only, for one or two foreign language editions – for example, we may license the deck in Russian and Japanese languages. Again, if it happens, this will be to small, specialist publishers, not to mass-market publishers.
We do not want The Alice Tarot to be a mass-market deck at any time in its life and so it will not be printed (now or ever) in mass-market numbers or distributed in mass-market channels such as large on and offline book stores." – Baba Studio
The Alice Tarot Companion Book is available here
About Baba Studio
Baba Studio was founded in 2002 by Russian/Irish husband and wife partnership Alex Ukolov and Karen Mahony. Alex was originally trained at the Kharkov Academy in Ukraine as an illustrator and designer. Karen did her post-graduate training at the Royal College of Art in London, specialising in interactive media. The studio began in a 15th century building in the old Mala Strana part of Prague. It will soon move in part to Ireland, and will run between the two locations.
Details:

78 fully illustrated cards + Title card + extra lovers card. Booklet with meanings and guide for use.

Size:

128 x 78 mm (5″ x 3″)
Related Products
This is the companion book for The Alice Tarot. It's a well-illustrated black and white book.

£15.00

A wonderfully evocative print from our own Alice Tarot. This bag features a beautifully printed satin front combined with a silk kimono that we dyed by hand to a great grass-green colour. A great setting for The White Rabbit. This is a limited edition, sewn individually here in Czech Republic.

£20.00
Worldwide Delivery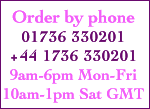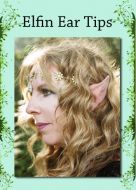 £5.00
£3.50