»

The Alice Tarot companion book
The Alice Tarot companion book
This is the companion book for The Alice Tarot. It's a well-illustrated black and white book.
£15.00
Written by one of the creators of the deck, Karen Mahony.
Includes keywords and descriptions for each card.
Special "Alice" meanings are included, to add new possibilities to the interpretations.
With a general introduction and a discussion about significant aspects of the deck.
Includes sections on reading approaches and sample spreads including special "Alice" spreads.
Abridged versions of both Alice books show where each card fits into the stories.
More than 280 pages.
About Baba Studio
Baba Studio was founded in 2002 by Russian/Irish husband and wife partnership Alex Ukolov and Karen Mahony. Alex was originally trained at the Kharkov Academy in Ukraine as an illustrator and designer. Karen did her post-graduate training at the Royal College of Art in London, specialising in interactive media. The studio began in a 15th century building in the old Mala Strana part of Prague. It will soon move in part to Ireland, and will run between the two locations.
Details:

280 pages. Black & white. Companion book to The Alice Tarot.
Related Products
»

The Alice Tarot companion book
No products were found.
Worldwide Delivery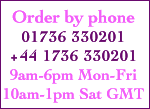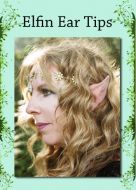 £5.00
£3.50