»

Subscribe to FAE Magazine
Subscribe to FAE Magazine
Take out a 1 or 2 years subscription to FAE Magazine (4 issues). You can subscribe to FAE Magazine from anywhere in the world.
£16.00 — £27.00
Please select whether you would like the subscription to start from the current issue of from the next issue.
For international customers you can use an online currency converter to find the rate in your own country's currency, it's very easy to use – www.xe.com/currencyconverter
Love the magazine and want to buy the back issues as well? Add the back issues bundle on to your order to have the complete set.
Want to make a gift of a FAE Magazine subscription? Gift subscriptions are now available here
Shipping costs are added on at the checkout depending on the delivery country of your choice.
SUBSCRIPTIONS AVAILABLE for APPLE iPAD and ANDROID TABLETS:
Quantity:

4 issues in total

Information:

Subscriptions are non-refundable.
Related Products
FAE Magazine available as an ipad app download from the itunes app store. Digital subscriptions available.

This summer 2017 edition of FAE is all about flower faeries, fairytale princesses and fairy brides! Light, bright and fun! And perfect to read in the sun! (or rain!). Our cover features the beautiful and 'real-life' fairy bride, actress Charlie Bond, photographed by Shirlie Kemp. The wedding dress was designed by Izzy Ivy, the sparkling headdress is by Ambur Rose, and the beautiful wings were created by Helen Nevett. The charming Flower Fairies of Cicely Mary Barker feature inside. Cara Bamford takes a look at the Fairy Tale Princesses we know and love. Our Gardening Angel, Trixie Belle the Fairy Gardener, writes her first column for FAE!

£4.99

FAE Magazine is available for Android Tablets. Download from the Google Play app store. Digital subscriptions available.
Worldwide Delivery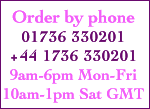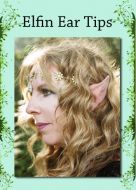 £5.00
£3.50