»

Starla-Stripes - Exclusive FAE Fayble by Armorel Hamilton
Starla-Stripes - Exclusive FAE Fayble by Armorel Hamilton
Starla-Stripes has flown over from Fayble Land!.... This little Christmas missy is always a little last minute, here and there.... but is always right on time!
£200.00
She was born from a wish-upon-a-Christmas-star! Twinkling and spreading joy wherever she goes, Starla-Stripes loves to sit on top of the tree at Christmas, so she can oversee all of the wishes and hopes for the new year. She is flighty and sparky, so she has a super-special advisor, a (not so secret) golden snail.. to keep her between here and the stars.
Starla-Stripes is wishing on a star right now! And is wondering if you will be granting her wish of a forever home this Christmas time.
Details:

Height just over 5" wing span 7". Her wings are velvet. Starla-Stripes is the first faeire from Fayble land with velvet wings!
Related Products
Exclusive to the FAE Shop! You wont find this bespoke hand made faerie wing pendent necklace anywhere else! In partnership with Under the Ivy we can offer you this stunning double faerie wing pendant exclusively at The FAE Shop.

£26.00
Worldwide Delivery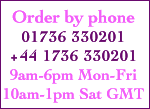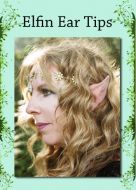 £5.00
£3.50