Silver Sprite Pendant
This fully dimensional flirtatious fairy will hang playfully around your neck demonstrating your mischievous nature.
£80.00
Hand carved in wax and brought to life in solid sterling silver with an antique hand finish to accentuate the details. Comes on a 18″ sterling silver chain, polishing square, pouch and gift box. Made and shipped from New York.
Details:

Hand crafted, solid sterling silver. 18″ sterling silver chain.
Related Products
'Real' Fairy wishing coins!

£3.50

This pair of Elf/Fairy ear tips will add the perfect finishing touch to your Faery Ball or Halloween outfit! Simply place over your own ears and wait for the magic to happen!

£5.00

The Elven clans, sylvan and shimmering, seal magical charms in garlands of everlasting woodland flowers. They encourage the pure of heart and allow their energy to be summoned for Happiness and Love.

£8.99
Worldwide Delivery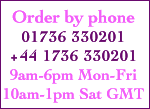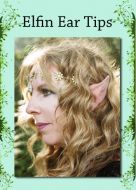 £5.00
£3.50