»

New Years Eve Faery Ball 2018
New Years Eve Faery Ball 2018
See in 2019 in true faery style at the Avalon Faery Ball on New Years Eve!
£20.00 — £35.00
Free Shipping!
Will include a veggie/vegan buffet, a glass of bubbly upon arrival and live music with surprises to be announced!
Dress theme is TBA. Make sure you join the newsletter at faeryevents.com for all the latest news.
This event is held every two years and tickets are limited, so join us for this very special new years eve event in the heart of Avalon.
Your special •VIP – Very Important Pixie – Tickets includes:
-Free glass of bubbly for every guest!
-Free veggie/ Vegan buffet.
-Live Music TBA
-Opens late until 2am!
-Come dressed in theme TBA and celebrate the beginning of 2019 with your friends at THE faerie party of the year!
CHILD TICKET CONDITIONS:

Children's tickets (under 18) are available and only sold in conjunction with an adults ticket, and the adult must take full responsibility for their child for the duration of the event. Alcohol will not be given to children under any circumstances. Proof of age may be requested at the bar. Limited availability.
Venue:

Assembly Rooms Of Glastonbury, High St, Glastonbury, Somerset BA6 9DU

Time:

8.30pm – 2am. 31st December 2018

Details:

By attending our event/s you agree to be photographed and/or filmed in a non-obtrusive way, for promotional purposes.

Terms:

Tickets are non-refundable. Tickets will be posted out approximately 3/4 weeks prior to the event.
Related Products
Returning to Tintagel, Karen Kay's Faery Events is to host an Arthurian themed Faery Ball at Beltane (Saturday 4th May 2019) at the King Arthurs Great Halls in Tintagel, Cornwall.

£25.00

Sat 20th October in Glastonbury. Music from the might Dolmen! And the amazing Perkelt!

£25.00
Worldwide Delivery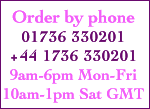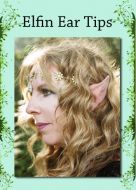 £5.00
£3.50