» Music
»

Mermaid Magic by Flavia Kate Peters
Mermaid Magic by Flavia Kate Peters
From popular elemental expert and inner mystic, Flavia Kate Peters comes this latest offering. Heart resounding oceanic frequencies and natural sounds of the water's wildlife combine with powerful words to make this a real elemental meditation CD with a difference. Allow vibrational healing to wash over and through you as you stir the Siren within…
£9.99
Tracks:
Intro to mermaids, working with them and the element of water
Mermaid Meditation – become the mermaid, diving deep to the treasures that await to resurface…
Mermaid Magikal Spell – connect with and heal the oceans, their energy and all life forms within as you replenish what has been taken, and honour your role as oceanic custodian.
CD length 50min.
Format:

CD. Running time 50 mins.
Related Products
Worldwide Delivery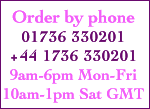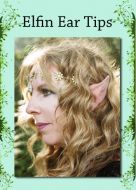 £5.00
£3.50