»

Manifesting with the Fairies Workshop with Karen Kay
Manifesting with the Fairies Workshop with Karen Kay
Karen will share some techniques on how to manifest with the fairies of love and light during this workshop and talk inspired by Karen's recent CD release, 'Manifesting with the Faeries'.
£5.00
Free Shipping!
Magic and manifestation is an everyday occurrence fairyland! So when you connect with your fairy guide for the highest good of all, anything is possible! The only limit is your imagination.
During this workshop you will meet with your fairy helpers in a guided visualisation, and work together to help manifest your deepest heart-felt desires, wishes and dreams for the highest good of all.
For further information about Karen and her work with the fairies visit 
www.karenkay.co.uk
Time:

2pm to 3pm. Saturday 20th October 2018.

Details:

Cost £5. Upstairs in Glastonbury Town Hall. Meet in foyer 10min before. Registration is taken on the door, simply state your name on entry.
Related Products
'The magical art of the Celts, a beginners guide to drawing Knots and Spirals with practical application by Michael Tingle featuring the 'Diamond Method' of knotwork construction.'

£3.00

Sat 20th October in Glastonbury. Music from the mighty Dolmen! And the amazing Perkelt!

£25.00
Worldwide Delivery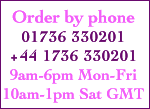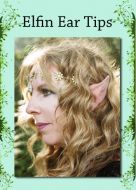 £5.00
£3.50