» Oracles
»

Magical Unicorns Oracle Cards by Doreen Virtue
Magical Unicorns Oracle Cards by Doreen Virtue
With its fabulous pictures of unicorns and gorgeous gilt edging, just shuffling this card deck raises your energy. Each card represents a message of pure love from the unicorns for children of all ages, including you!
£11.99
Doreen Virtue says that unicorns have the purest energy in the elemental kingdom, which consists of magical beings such as fairies, mermaids, and leprechauns. This purity is one reason why children love and trust them.
This card deck and guidebook are written in easy-to read language so that those who are young at heart and pure of intention can connect with the unicorns' guidance and help. Many of the 44 cards have words and beautiful paintings that were suggested by young Crystal and Indigo Children, making their positive messages even more magical.
Format:

44 colour cards, 85 page guidebook
Related Products
Worldwide Delivery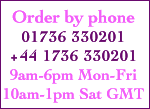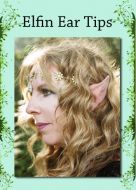 £5.00
£3.50