» Music
»

Golden Light MP3 - Karen Kay
Golden Light MP3 - Karen Kay
The New Age debut album from Karen Kay.
£4.44
This is Karen Kay's debut solo album 3 and a half years in the making with her partner Michael Tingle. Ethereal floaty vocals on an ocean of rainbow light with a resurgent cosmic theme. The CD takes you on a seamless mystical journey through many spiritual elements.

2. Quan Yin
3. Landing


04-Believe-In-Faeries-clip




05-Birth-Of-A-Mermaid-clip




8. Temple in the desert

10. Love and Light (invocation)
Details:

256kbps MP3. 10 Tracks. Total running time 44 mins.
Related Products
Worldwide Delivery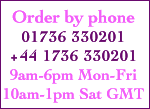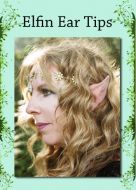 £5.00
£3.50