»

Gift Subscription to FAE Magazine
Gift Subscription to FAE Magazine
Take out a 1 or 2 years gift subscription to FAE Magazine (4 issues) for a friend. You can gift a FAE Magazine subscription to anywhere in the world.
£16.00
Please select whether you would like the gift subscription subscription to start from the current issue of from the next issue.
For international customers you can use an online currency converter to find the rate in your own country's currency, it's very easy to use – www.xe.com/currencyconverter
BONUS! If you take out a subscription to FAE you will also receive a FREE A5 'The Magic of St Nectan's Glen' Greetings Card, by artist Anne Sudworth while stocks last. You can see more of her stunning artwork here: www.annesudworth.co.uk
Love the magazine and want to buy the back issues as well? Add the back issues bundle on to your order to have the complete set.
Shipping costs are added on at the checkout depending on the delivery country of your choice.
NOTE – in the shopping cart please choose the country of where the gift subscription is being sent.

Quantity:

4 issues in total

Information:

Subscriptions are non-refundable.
Related Products
Worldwide Delivery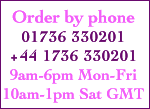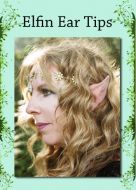 £5.00
£3.50