Fairy Magic by Karen Kay CD
Fairy Magic 3 Wishes - A guided meditation journey. Allow the magical healing powers of the faeries to gently heal you during this guided meditation journey by Cornwall's Faery Ambassador, Karen Kay.
£7.00
Meet with the fairy queen who will grant you 3 wishes for the highest good of all. The enchanting fairy flute, is played by Barbara Meiklejohn-Free, to the gentle background music created and played by producer Michael Tingle. This is the third and latest meditation CD by Karen Kay (The former BBC Journalist who is now the organsier of the UK's 3 Wishes Fairy Festival, and Editor in Chief of FAE Magazine).



Also available as an mp3 download
Format:

Duration:

total running time 48 mins.
Related Products
Healing with Your Spirit Guide, by Karen Kay with music by Neil H Allow yourself to open to the healing power of light with the help of your spiritual guide.

£7.00

Rainbow Meditation and Star Visualisation. An ideal way to introduce the benefits of total relaxation and peace.

£4.99

Mermaid Meditation by Karen Kay, with music by Michael Tingle, and cover artwork by Victor Nizovtsev.

£8.99
Worldwide Delivery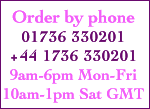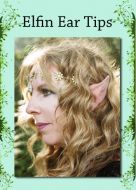 £5.00
£3.50