»

Faerie Wing Pendant by Under the Ivy (Exclusive to the FAE Shop)
Faerie Wing Pendant by Under the Ivy (Exclusive to the FAE Shop)
Exclusive to the FAE Shop! You wont find this bespoke hand made faerie wing pendent necklace anywhere else! In partnership with Under the Ivy we can offer you this stunning double faerie wing pendant exclusively at The FAE Shop.
£26.00
A very pretty faerie wing pendant necklace which is just perfect for any faerie! "We hand make the wings ourselves and they are made from fae friendly material and magic, oh and a sprinkle of glitter of course!" The two wings are separate which helps create magical movement.
Finished with Swarovski crystals and two pretty Swarovski crystal drops, which catch the light perfectly!
The wings hang on a bronze chain and finished with a pretty leaf charm, the chain length is approx 30cm .
See the rest of the range over at Under the Ivy's Etsy Shop
Pendants are handmade to order and take an additional 2-3 weeks before shipping. If other items are ordered at the same time the other items will be shipped immediately.
Details:

The wings measure approx 6.5cm in length and 2.5 at its widest point.

Delivery:

Allow 2-3 weeks for UK delivery. 3-4 for international delivery. Times may vary.
Related Products
Starla-Stripes has flown over from Fayble Land!.... This little Christmas missy is always a little last minute, here and there.... but is always right on time!

£200.00
Worldwide Delivery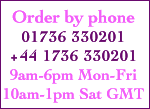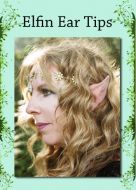 £5.00
£3.50