»

FAE issue 38 Spring 2017
FAE issue 38 Spring 2017
The theme for the spring 2017edition of FAE is water faeries, with features and articles, including Welsh Lake Faeries, the fine photographic art of Cheryl Walsh (as featured on the cover and inside), and lots more. You'll also find the world-wide fairy wing guide featuring the most comprehensive collection of wings from the Fairy Fashionista!
£5.00
Brian and Wendy Froud make an appearance, and Editor Karen Kay shows you how to connect with faeries with a gentle guided meditation. Meet new columnist Trixie Belle the Fairy Gardener, FAE's very own 'Gardening Angel'!
See the new Faery Godmother oracle deck by Flavia Kate Peters with art by Julie Dhemiah Meacham. Find out about Faery Days and Faery Festivals with, Ceri Norman, and travel to Mexico for a sacred Mayan journey with the Fairytale Traveler.
Felicity Fyr Le Fay looks at Mystical Fae Folklore in Thailand, while Atlantis Fae shares her spring time beauty advice. Learn some more Faerie Yoga moves with Natty Lotus Flowers, and find out about the months ahead with Solaris in her astrology forecasts. Plus more fun, fairy events and news inside!
THIS ISSUE AVAILABLE FROM THE APP STORE:
Format:

Wonderland sized! 21cm by 29.7cm (A4) full colour FSC accredited carbon neutral magazine.
Related Products
This summer 2017 edition of FAE is all about flower faeries, fairytale princesses and fairy brides! Light, bright and fun! And perfect to read in the sun! (or rain!). Our cover features the beautiful and 'real-life' fairy bride, actress Charlie Bond, photographed by Shirlie Kemp. The wedding dress was designed by Izzy Ivy, the sparkling headdress is by Ambur Rose, and the beautiful wings were created by Helen Nevett. The charming Flower Fairies of Cicely Mary Barker feature inside. Cara Bamford takes a look at the Fairy Tale Princesses we know and love. Our Gardening Angel, Trixie Belle the Fairy Gardener, writes her first column for FAE!

£4.99

In this spring edition of FAE we honour the magical memory of David Bowie, with eight pages of 'all things Jareth' from Brian and Wendy Froud and some exclusive behind-the-scenes photographs looking at the costumes from 'Labyrinth'. Author Lucy Cavendish also shares her thoughts on David Bowie, Faery King. We look at faerie lovers & magic charms, and explore five fairytale gardens. Atlantis Fae shares her spring time beauty ideas, with a section of cruelty free vegan products.

£5.00

FAE Magazine available as an ipad app download from the itunes app store. Digital subscriptions available.
Worldwide Delivery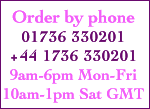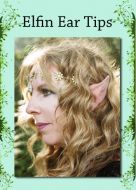 £5.00
£3.50