»

FAE Exclusive Girls Flower Fairy Costume
FAE Exclusive Girls Flower Fairy Costume
Handmade by the Fairy Fashionista, the Exclusive Girl's Flower Fairy Costume is perfect for the little fae in your life. Ideal for festivals, faires, playdates, halloween, or just for fun!
£75.00
This costume has been designed for maximum comfort, and is made from 100% cotton, so no itchy, or irritating seams. The cotton fabric has been hand dyed in Bali.
This costume is inspired by the Bluebell Flower, and is composed of two pieces. The top is based on the calyx of the flower, and has lacings in the back allowing you to adjust the fit. The skirt is based on the blossom of the flower and is 15 inches (38.1 cm) long, with a combination waistband of elastic and drawstring that stretches up to 30 inches (76.2 cm).
Handmade to order in your choice of colours, the Girl's Flower Fairy Costume is machine washable on the delicate setting, and can be either drip dried, or machine dried on the delicate settings.
Add velvet flowers to the neckline for a touch of elegance. Each velvet blossom comes adorned with a crystal center. Bodices with velvet flowers must be drip dried.
The Girl's Flower Fairy Costume is available to order in the following sizes:

C. XS—-Chest: 22 in(55.88 cm).–Waist: 20.75 in(52.705 cm).–Hip: 23 in(58.42 cm).

C. S—-Chest: 24 in(60.96 cm).–Waist: 22.5 in(57.15 cm).–Hip: 25 in(63.5 cm).

C. M—-Chest: 26 in(66.04 cm).–Waist: 24.5 in(62.23 cm).–Hip: 27 in(68.58 cm)

C. L—-Chest: 28 in(71.12 cm).–Waist: 26 in(66.04 cm).–Hip: 30 in(76.2 cm).

Be aware that my sizes do not follow the standard department store sizings. Please measure yourself or your child and match your measurements to the size chart before ordering. This is the best way to ensure a great fit.

If you are between two sizes always go with the larger size, as Calyx Tops can be cinched tighter.
Available Bodice Colours: Cascade, Green Flash, Juniper, Shale(out of stock), Olivine(out of stock), Cappuccino, Brunette. Email info@thefaeshop.com with your bodice colour choice.
Details:

Turn around time is 3-4 weeks.
Related Products
Handmade by the Fairy Fashionista, the exclusive Bluebell Skirt will have you looking like a proper flower fairy in no time! The Bluebell skirt is ideal for festivals and fairies, as it has been designed for maximum comfort.

£75.00

Handmade by the Fairy Fashionista, the exclusive calyx bodice is the perfect addition to any fairy wardrobe. The calyx bodice is ideal for festivals and faires, as it has been designed for maximum comfort.

£55.00

Handmade by the Fairy Fashionista, the exclusive Anemone Skirt will have you looking like a proper flower fairy in no time! The Anemone skirt is ideal for festivals and fairies, as it has been designed for maximum comfort.

£80.00
Worldwide Delivery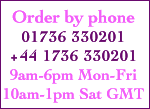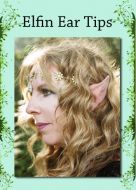 £5.00
£3.50