»

FAE Exclusive Anemone Skirt
FAE Exclusive Anemone Skirt
Handmade by the Fairy Fashionista, the exclusive Anemone Skirt will have you looking like a proper flower fairy in no time! The Anemone skirt is ideal for festivals and fairies, as it has been designed for maximum comfort.
£80.00
Inspired by the flowers of cottage gardens, this skirt has been made from 100% cotton that has been hand dyed in Bali with a beautiful gradient. The waistband is a combination of an elastic and drawstring waistband, for comfort and security. The combination allows the waistband to stretch up to 58 inches(145 cm), while the drawstring keeps the skirt securely on your hips. The skirt is a one size fits most.
Pair the Anemone Skirt with the Exclusive Calyx Bodice for a complete fairy ensemble.
Made to order in your choice of colour the Anemone Skirt is machine washable on the delicate setting, and can be either drip dried or machine dried on the delicate settings.
Available Colors: 1.) Rose Red, 2.) Crimson, 3.) Spicy Orange, 4.) Apricot, 5.) Gold Coast, 6.) Seedling, 7.) Danube, 8.) Dutchman, 9.) Purple, 10.) Lavender, 11.) Barely Pink, 12.) Exuberant Pink, 13.)Rose Bouquet, 14.) Rouge Berry, 15.) Hyacinth Violet, 16.) Blue Berry, 17.) Violet Bouquet, 18.) Chrome
Details:

Turn around time is 3-4 weeks. Size: Up to 58 inches (145 cm) one size fits most. Made to order in your choice of colour. Machine washable on the delicate setting.
Related Products
Handmade by the Fairy Fashionista, the exclusive Bluebell Skirt will have you looking like a proper flower fairy in no time! The Bluebell skirt is ideal for festivals and fairies, as it has been designed for maximum comfort.

£75.00

Handmade by the Fairy Fashionista, the exclusive calyx bodice is the perfect addition to any fairy wardrobe. The calyx bodice is ideal for festivals and faires, as it has been designed for maximum comfort.

£55.00

Handmade by the Fairy Fashionista, the Exclusive Girl's Flower Fairy Costume is perfect for the little fae in your life. Ideal for festivals, faires, playdates, halloween, or just for fun!

£75.00
Worldwide Delivery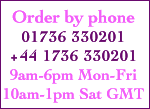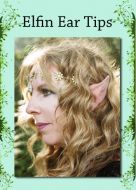 £5.00
£3.50