»

Avalon Spring Faery Ball 2018
Avalon Spring Faery Ball 2018
Celebrate the return of spring in Glastonbury at the Avalon Faery Ball. The theme for our spring 2018 Avalon Faery Ball is Knights & Princesses!
£25.00
With music from Belgium's Prema Nocta. See them in action below:
https://www.youtube.com/watch?v=32u0hUcBjkY&feature=youtu.be
You'll also find Jasmine Becket-Griffith in attendance at the fairy fayre during the daytimes, and she might be make an appearance at the Ball with hubby Matt!
Details:

Tickets are non-refundable. Tickets are sent approximately 4 weeks prior to the event.

Date:

8.00pm – 12am. 10th March 2018. Town Hall, Glastonbury.

Conditions:

By attending our event/s you agree to be photographed and/or filmed in a non-obtrusive way, for promotional purposes.
Related Products
»

Avalon Spring Faery Ball 2018
No products were found.
Worldwide Delivery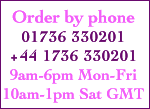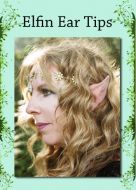 £5.00
£3.50