»

The October Faery Ball 2018
The October Faery Ball 2018
Sat 20th October in Glastonbury. Music from the mighty Dolmen! And the amazing Perkelt!
£25.00
THIS EVENT IS NOW SOLD OUT
Good news! You can still join us during the daytime at the Fairy Fayre on Saturday and Sunday. THEME ANNOUNCEMENT!!!The Shield Maiden & Warrior Faery Ball! Calling the Shield Maidens and Celtic Warriors, Vikings, and Saxons. Come one, come all, for the Avalon Faery Ball! Let us join together in celebration and in peace for the best party ever on 20th October!!
Sponsored by FAE magazine.
Details:

8pm – midnight, Saturday 20th October 2018. Please note the ball is an adult themed event for 18's and over.

Terms:

Tickets are non-refundable. Tickets will be posted out approximately 4 weeks prior to the event.
Related Products
'The magical art of the Celts, a beginners guide to drawing Knots and Spirals with practical application by Michael Tingle featuring the 'Diamond Method' of knotwork construction.'

£3.00

Karen will share some techniques on how to manifest with the fairies of love and light during this workshop and talk inspired by Karen's recent CD release, 'Manifesting with the Faeries'.

£5.00
Worldwide Delivery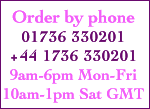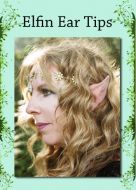 £5.00
£3.50