»

The October Faery Ball 2018
The October Faery Ball 2018
Sat 20th October in Glastonbury. Music from the might Dolmen! And the amazing Perkelt!
£25.00
THEME ANNOUNCEMENT!!!The Shield Maiden & Warrior Faery Ball! Calling the Shield Maidens and Celtic Warriors, Vikings, and Saxons. Come one, come all, for the Avalon Faery Ball! Let us join together in celebration and in peace for the best party ever on 20th October!!
Sponsored by FAE magazine.
Details:

8pm – midnight, Saturday 20th October 2018. Please note the ball is an adult themed event for 18's and over.

Terms:

Tickets are non-refundable. Tickets will be posted out approximately 4 weeks prior to the event.
Related Products
The theme for our spring 2019 Avalon Faery weekend is the Pre-Raphaelites! The Fairy Ball takes place on Saturday night 9th March with music to be announced!There will be lots of fairy and pre-Raphaelite themed stalls and guest artists to be announced!

£25.00

Returning to Tintagel, Karen Kay's Faery Events is to host an Arthurian themed Faery Ball at Beltane (Saturday 4th May 2019) at the King Arthurs Great Halls in Tintagel, Cornwall.

£25.00
Worldwide Delivery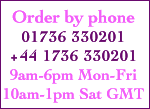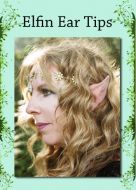 £5.00
£3.50