»

The Elemental Faery Ball 2017
The Elemental Faery Ball 2017
Sat 21st October at Glastonbury Town Hall.
£25.00
Tickets now only available from The Mystic Garden Gallery on Glastonbury High Street
With music from Fairy Dream featuring Minstrel Albert (x Blackmore's night) & Ida Elena. Fairy Dream A journey from the Middle Ages and into the era of Renaissance at the sound of a beautiful voice and old instruments. An experience through Celtic Music and World Music.
Also the one and only Professor Elemental. The Professor has created a unique neo-Victorian blend of hip hop and comedy, and is the man behind the world's first steampunk rap album. His music charts subjects such as steam-powered flight, underwater discovery, and nice cups of tea. With a heart of brass and a fine pith helmet, he embodies the Victorian spirit of invention and exploration. and to top it all, a Fairy Rave! with the Temple Ball DJ's Gazillion & JimJam! In true 3 Wishes style!
Sponsored by FAE magazine.
Event Lighting by Gloworm
Date:

8pm – midnight, Saturday 21st October 2017

Venue:

Glastonbury Town Hall

Price:

£25

Terms:

Tickets are non-refundable. Tickets will be posted out approximately 4 weeks prior to the event.
Related Products
Celebrate the return of spring in Glastonbury at the Avalon Faery Ball. The theme for our spring 2018 Avalon Faery Ball is Knights & Princesses!

£25.00
Worldwide Delivery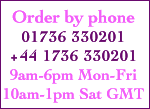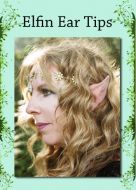 £5.00
£3.50