»

Arthurian Faery Ball Tintagel
Arthurian Faery Ball Tintagel
Returning to Tintagel, Karen Kay's Faery Events is to host an Arthurian themed Faery Ball at Beltane (Saturday 5th May 2018) at the King Arthurs Great Halls in Tintagel, Cornwall. Musical guests include Wilde Roses, and more to be announced.
£25.00
Steeped in myth, magic and legend, Tintagel is a truly magical location to celebrate Beltane with an Arthurian twist! Keep up-to-date on the Facebook page here: www.facebook.com/events
Details:

7.30 – 11.30 pm Saturday 5tth May 2018. Tickets are non-refundable. Please note the ball is an adult themed event for 18's and over.
Related Products
See in 2019 in true faery style at the Avalon Faery Ball on New Years Eve!

from £20.00

Sat 20th October in Glastonbury.

£25.00
Worldwide Delivery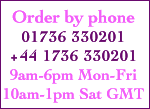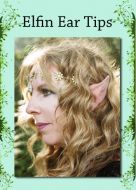 £5.00
£3.50