»

3 Wishes Faery Fest 2017 - Adult Tickets
3 Wishes Faery Fest 2017 - Adult Tickets
Adult (18+) Tickets to 3 Wishes Faery Fest 16th to 18th June 2017.


£30.00 — £99.00
All activities, workshops and camping are included in the price of your entry ticket.
Join our festival event page on Facebook HERE. Welcome one and all to the gathering of the faery clans and the mortal realms in Celtic Cornwall. For three fairytastic days where humans and faerie folk can walk (or fly!) side-by-side in harmony, in celebration of the magical time of midsummer. To find out more about the festival click here
Accompanied children under 7 are FREE! Please add under 7 years child tickets to your basket using the links below, we need to account for all people on the site.
Adult tickets are 18 and over.
Early Entry Tickets Now Available!

Good news, early entry tickets are now available that allow you to pitch your tent or campervan from the Thursday 15th from 6pm. Early entry tickets must be purchased with a 3 day adult ticket. More details here.
GOOD NEWS for Doggies! (And their owners!)
Dogs must be kept on a lead at ALL times and any waste disposed of immediately in the waste bin provided in the festival car park.
If you would like to bring a car, camper van or small caravan onto the campsite you will need to purchase a vehicle pass. See below:
Click here for Children's Tickets tickets

Click here for A Vehicle Pass tickets
Details:

3 days tickets include camping fri/sat/sun night. Weekend tickets include camping sat/sun night. Day Ticket includes camping on the night of the ticket.

Tickets:

Tickets will be sent out approximately 3 weeks prior to the event. Tickets are non-refundable.

Safety Policy:
Related Products
3 day vehicle pass to 3 Wishes Faery Fest 16th to 18th June 2017. VENUE: Mount Edgcumbe Country Park, Torpoint, Cornwall. YOU MUST HAVE A VALID ADULT or FAMILY TICKET to buy a vehicle/car pass.



from £15.00

3 day family tickets to 3 Wishes Faery Fest 16th to 18th June 2017.



from £120.00

Allows entry to the festival from 6pm on the Thursday 15th June night.

from £5.00
Worldwide Delivery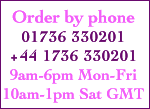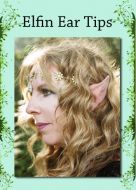 £5.00
£3.50