»

3 Wishes Faery Fest 2017 - Early Entry
3 Wishes Faery Fest 2017 - Early Entry
Allows entry to the festival from 6pm on the Thursday 15th June night.
£5.00 — £15.00
Arrive from 6pm on the Thursday 15th June 2017 and pitch your tent or campervan ready for 3 full faery packed days :)
Toilets and showers are available.
Please note this is for camp site entry only, the festival opens fully at 10am Friday 16th.
An adult 3 day ticket must be all ready be purchased in order to buy an Early Entry Ticket (or purchased at the same time).
An early entry ticket is needed for each adult or child (over 7 and under 18) wishing to arrive on the Thursday. Children under 7 are free. Children under 18 must be accompanied by an adult.
Details:

Strictly from 6pm Thursday. Camping and campervan set up only.
Related Products
3 day vehicle pass to 3 Wishes Faery Fest 16th to 18th June 2017. VENUE: Mount Edgcumbe Country Park, Torpoint, Cornwall. YOU MUST HAVE A VALID ADULT or FAMILY TICKET to buy a vehicle/car pass.



from £15.00

Adult (18+) Tickets to 3 Wishes Faery Fest 16th to 18th June 2017.



from £30.00

3 day family tickets to 3 Wishes Faery Fest 16th to 18th June 2017.



from £120.00
Worldwide Delivery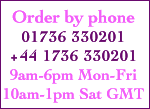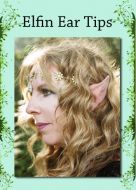 £5.00
£3.50